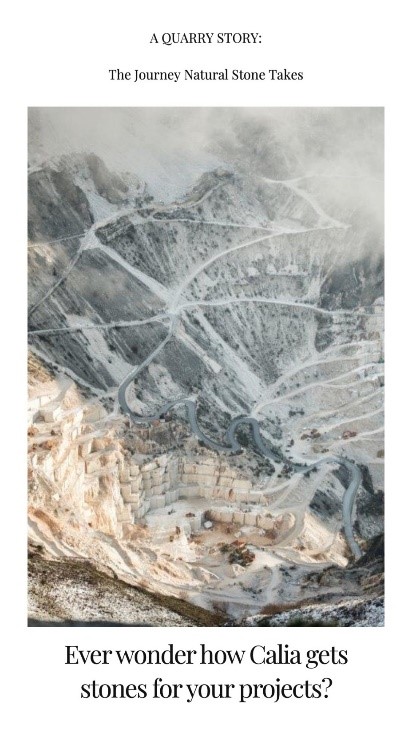 QUARRY STORY
The Journey Natural Stone Takes
Ever wonder how Calia gets stones for your projects?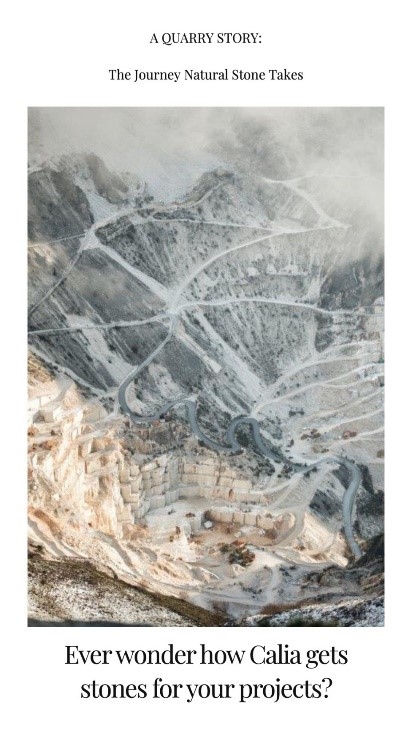 SLIDE 2:
BOOM! The quarries are line with electric dynamite to break the blocks up.
SLIDE 3:
CLAWS DEEP. Ever wonder why some slabs are bigger than others? It's because when the block are being pulled from the Earth, they can break into all different sizes!
SLIDE 4:
EENY MEENY MINY MOE
Welcome to the block yard!! Where our blocks are selected to go into production and decided to be cut.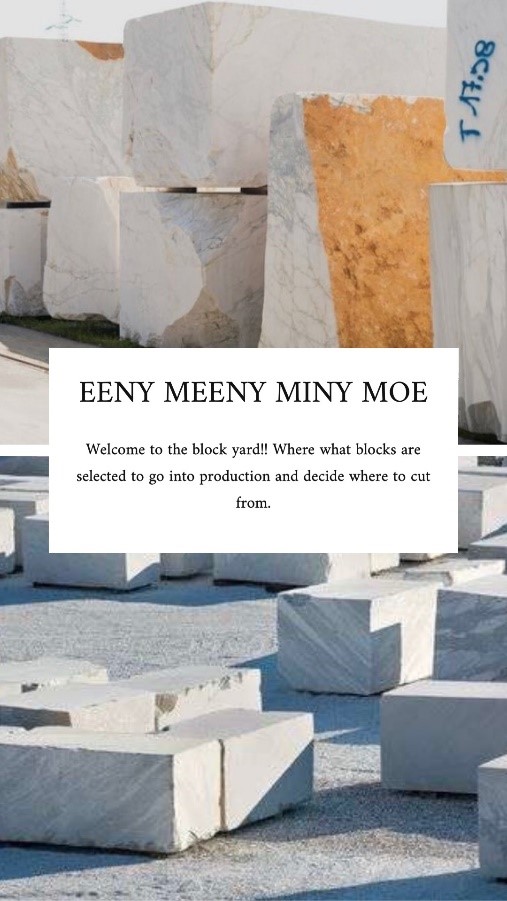 SLIDE 5:
TRUCKING ALONG: Once the blocks have been selected, off to the production they go! In other words, "We have chosen our bread dough, now it's time to go bake."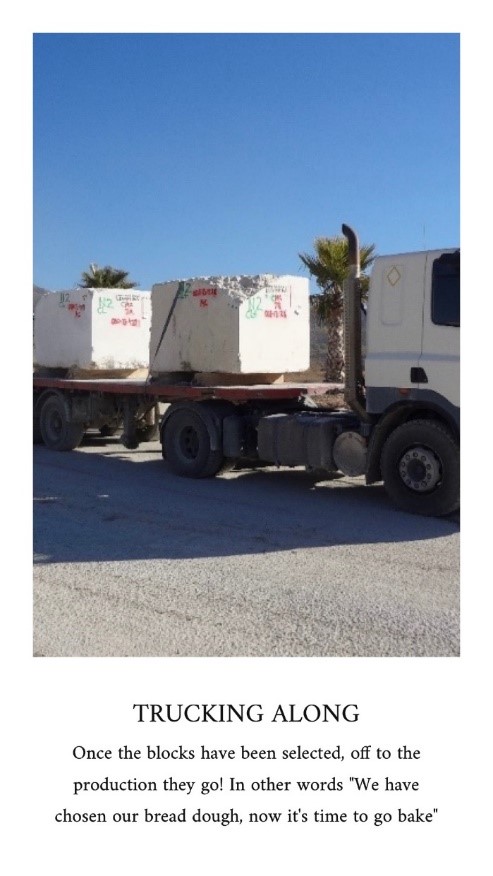 SLIDE 6:
SLICE TIME. Diamond blades cut through for the next several hours! Fun fact: some can take up to 36 hours for ONE block! Great things take time 🙂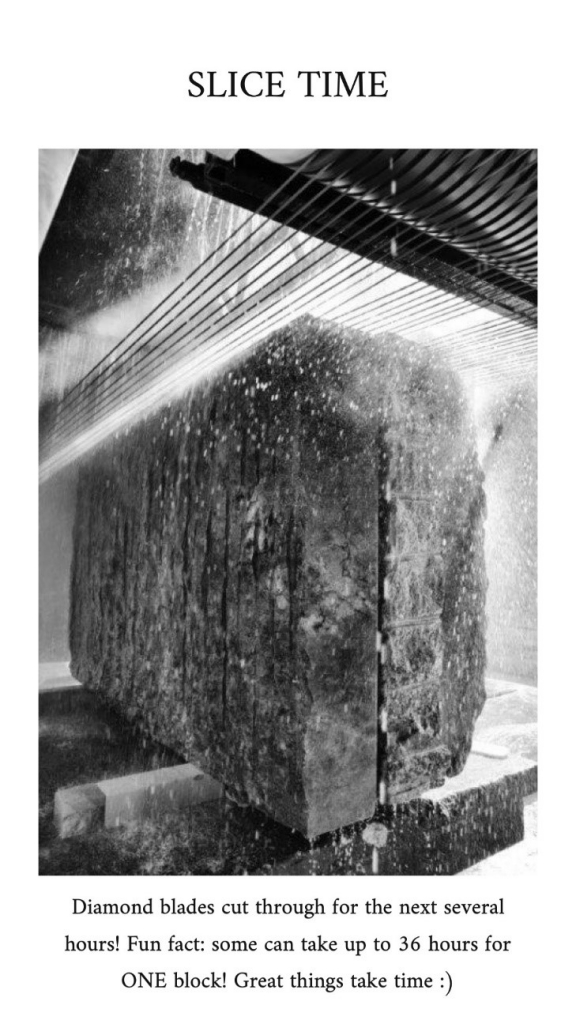 SLIDE 7:
SlICED AND READY TO SELECT. After hours of TLC, they have been successfully sliced through into individual slabs! Now it's time for us to decide finishes and book-matching options!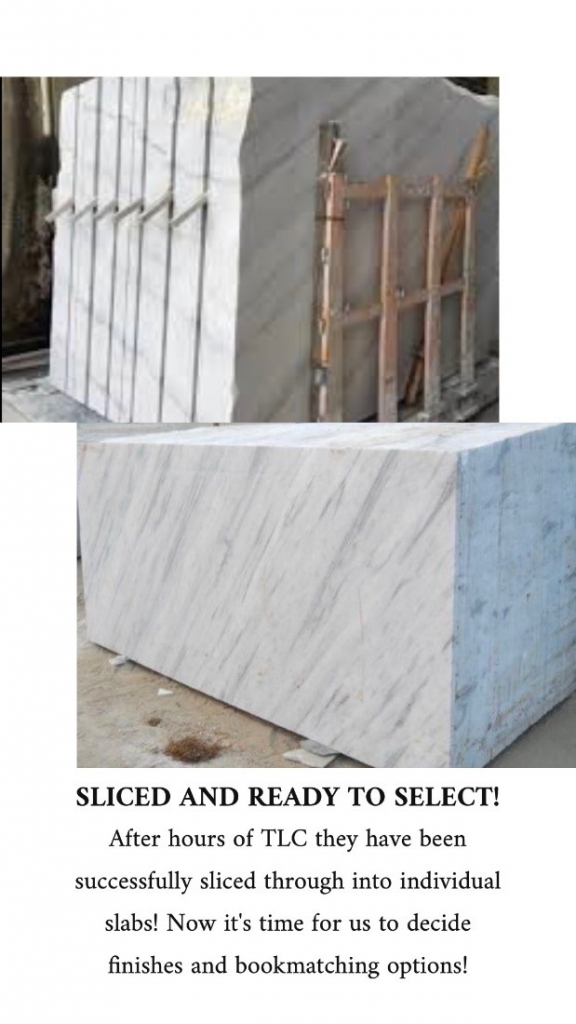 SLIDE 8:
LINE IT UP. The production line is where each slab goes through for the selected finishes. This means we choose if we want the slabs honed, polished or leathered! Every slab gets the same amount of TLC.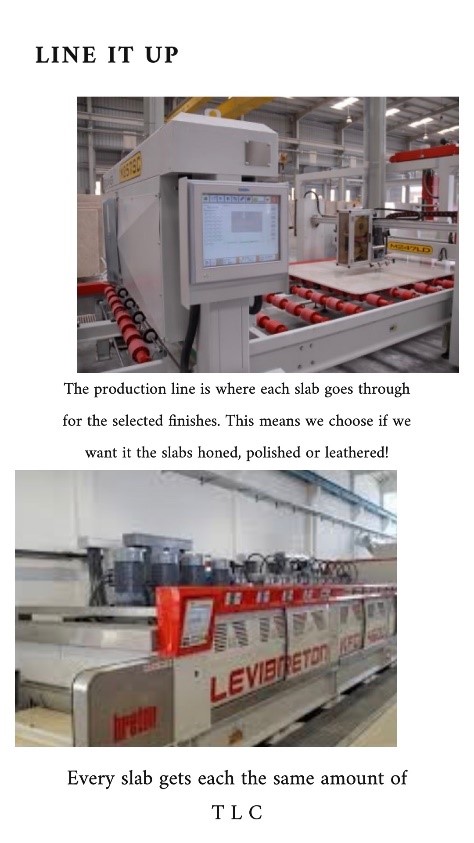 SLIDE 9: SHOPPING TIME!!!
Now we go through all the new available lots and choose what stone types, colors and which finishes we want to put on our contain to be shipped across seas!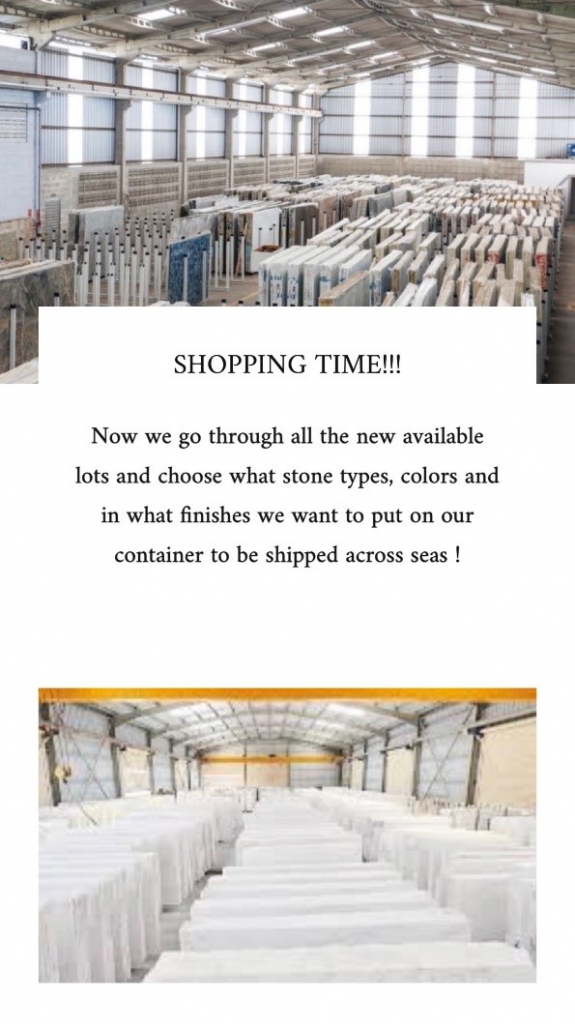 SLIDE 10: CONTAINER TIME. Stones are selected, lined up and ready to load for travel!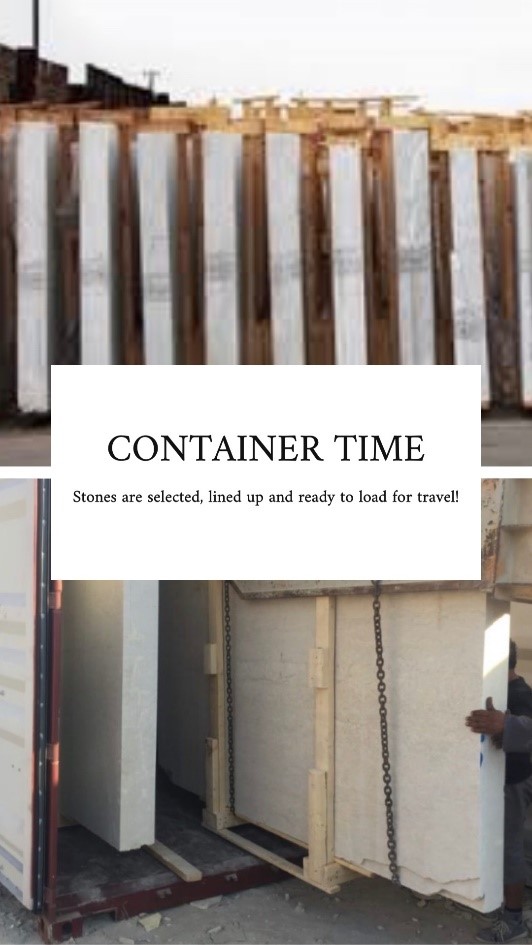 SLIDE 11: SAILS AWAY!!!
Our container is only 1 of 1,000 containers on the ship. This takes from 6 to 8 weeks to arrive to NYC rail yard! FUN FACT: One container can weigh up to 21 TONS! That's 21 elephants! Woah!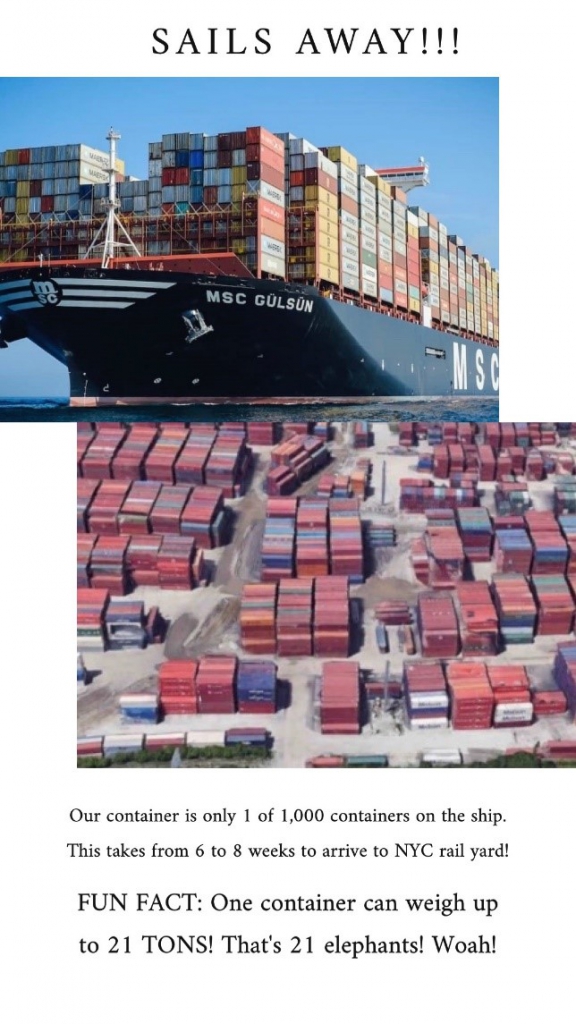 SLIDE 12:
ARRIVED to the BOUTIQUE!
After 4-6 days on the railroads and roads, we get the container shipped to our warehouse to start unloading into our inventory!!!
SLIDE 13:
HOME. Once the slabs arrive to our warehouse, we call this their temporary home, because their real home is when they leave our warehouse to their final homes in your kitchen, bathrooms and many areas!