The Calia Experience
When you think about a small business, what comes to your mind first? Maybe it's a local neighborhood restaurant, or that cute boutique on the corner with best shoe selection. What makes these small businesses so special? Why do you keep going back? These are the questions that drive us.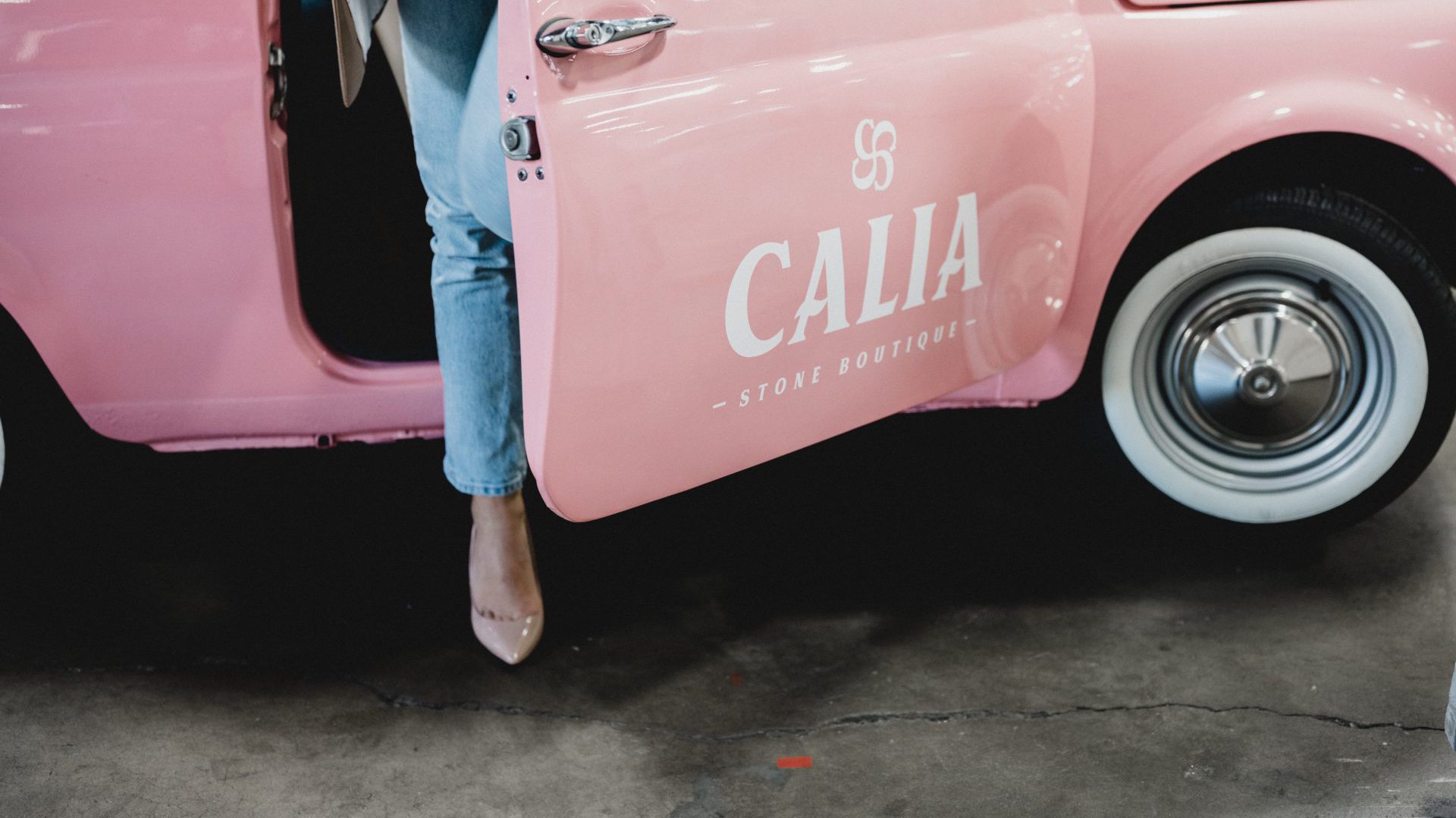 Why do we put boutique in our name? At Calia, we are committed to providing tailored, first-class experiences for our customers based on their specific needs. Whether you're a homeowner, designer, architect, or fabricator, you can be sure your experience here is one-of-a-kind. When you enter our doors, you can expect to be greeted with a warm smile and offered a beverage, perhaps even a glass of champagne. Because after all, shopping for beautiful natural stone should be fun, right?
When we started this company just five years ago, we had only four colors in stock. Our inventory has now grown to over 340, sourcing from all over the world; Brazil, Italy, Turkey, Australia, etc. But from day one, our goal was to make shopping for natural stone slabs simpler and more user-friendly. Calia utilizes top-of-the-line technology to provide a seamless and easy experience. To begin, we take high resolution photos of each individual slab in our inventory and make those available for browsing. That means you can browse our entire collection in Chicago from your office in L.A. and select the exact slabs you want for your project.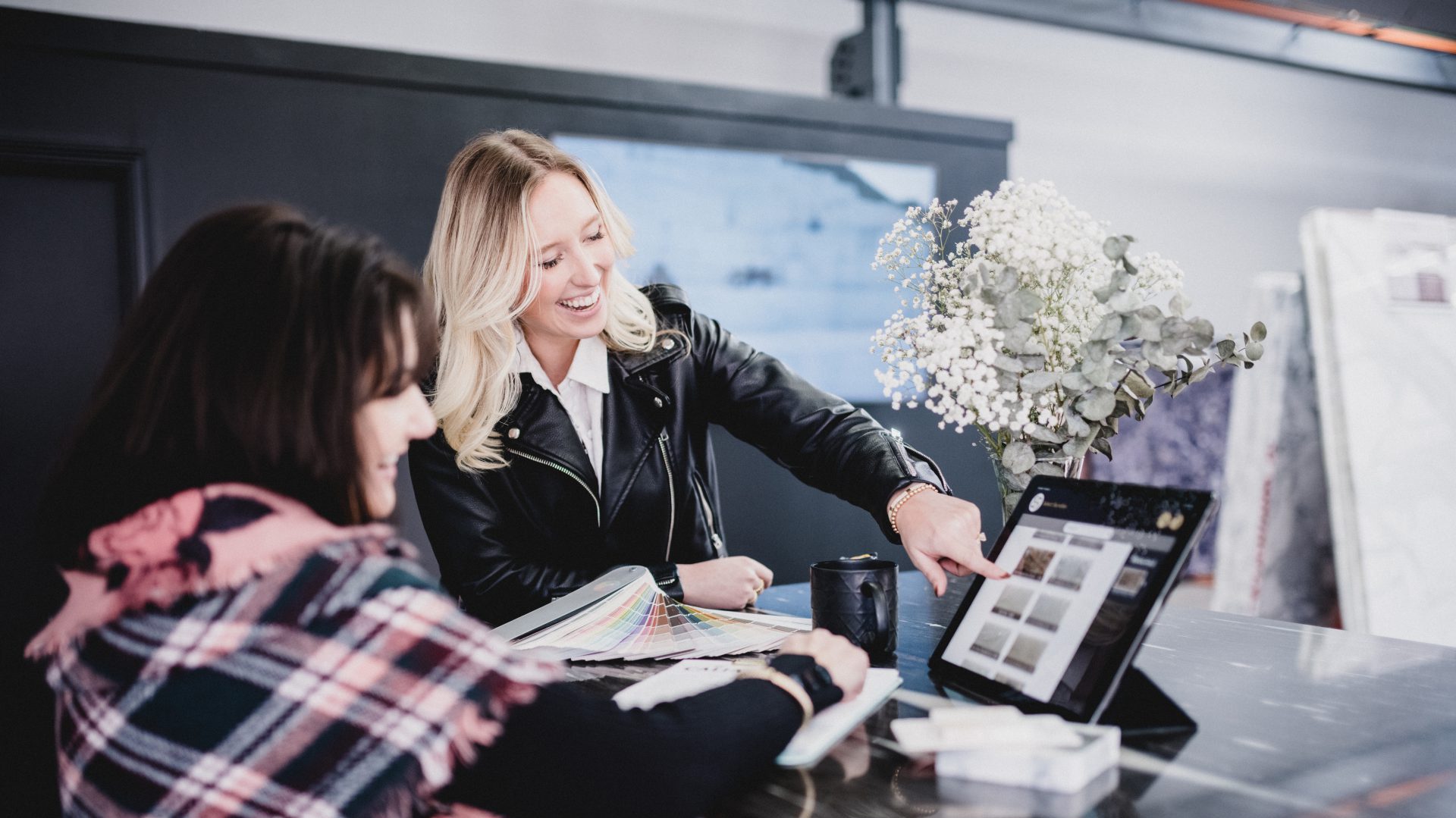 In addition to booking an appointment in our Elk Grove warehouse or River North showroom, we also provide virtual warehouse tours, "Lunch and Learns", and tons of educational and networking events. Calia also prides itself on our extensive sample inventory. We are happy to fulfill samples requests with your provided FedEx account and details about your project. Natural stone samples are precious and a valuable resource from the earth, we kindly ask all of our customers to keep this in mind and use their discretion when submitting a sample request.
Once you have found the perfect stone, we have the ability to ship from our warehouse across the entire nation as well as Canada. This is something that we are most proud to provide for our clients. If you have a project in Scottsdale, AZ, Calia can provide your stone.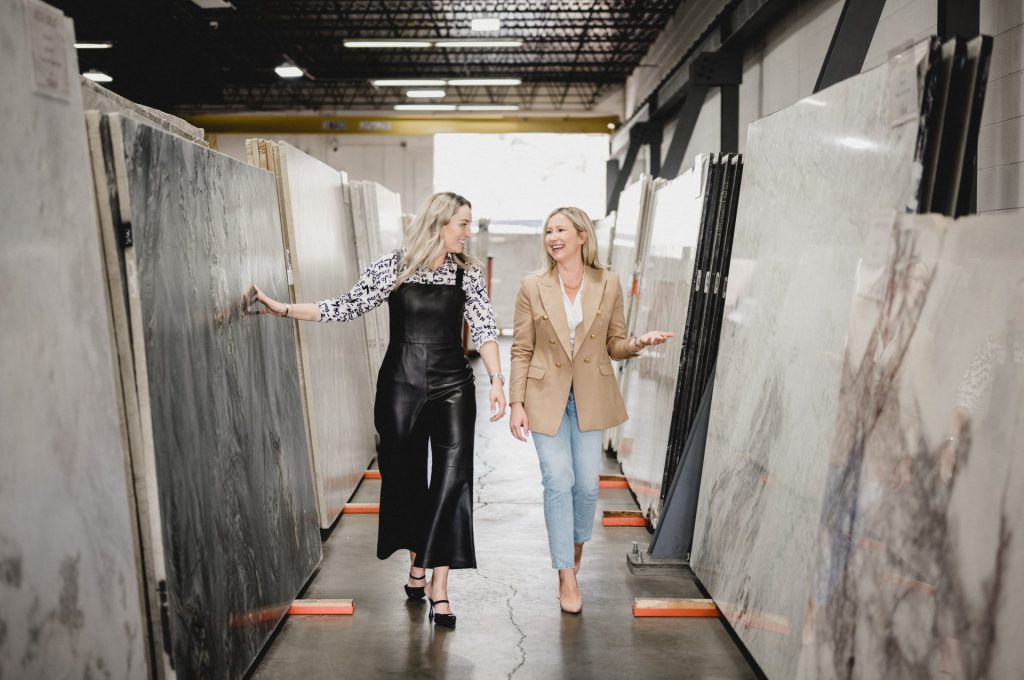 At our heart, we are a small business and everything we do is with that in mind. Calia Stone Boutique is proud to say it's a woman-owned and predominantly woman-run business. We are all about supporting other small and woman-owned businesses and trying to make an impact in the natural stone and design industry.
Xoxo,
Calia Crew