Hope for our community
Through the Successes and Hardships of Small Business
When you think about a small business, what comes to your mind first? Maybe it's a local neighborhood restaurant, or that cute boutique on the corner with best shoe selection. What makes these small businesses so special? Why do you keep going back? These are the questions that drive us.
Here's how we do it:
Your local restaurant knows you by your first name when you walk through the door and knows your favorite glass of wine on the menu.
The boutique sends you one of their new spring sandals that goes perfectly with the little white dress you just got.
The corner market always greets you with a smile no matter what time of the day it is.
What do all small businesses all have in common?
Having the ultimate goal of "going-the-extra-mile" in every category possible. Whether they know you by your first name, or you are a new face.
Customization, service and relationships. It is not just about the purchase at the end of the day, but the experience and the relationship you have with every single person who walks through the door. Keeping it small allows you to go the extra mile for each individual and knowing how to make a transaction into a relationship.
Working in a small business mindset, truly sets us apart in multiple ways as a team and as an individual brand. We go into everyday having ownership and pride; partaking in every opportunity, embracing mistakes and learning how to do better the next day.

At Calia Stone Boutique – being a small, female-lead business – we have been trying to find an answer on how to cope with such dark times by keeping a positive attitude. No matter what, we persist, stay optimistic, and remain strong. We work hard, KEEP OUR HEADS HELD HIGH. We earn all of it because we deserve to be here. We are in this with the world and will continue to fight every day.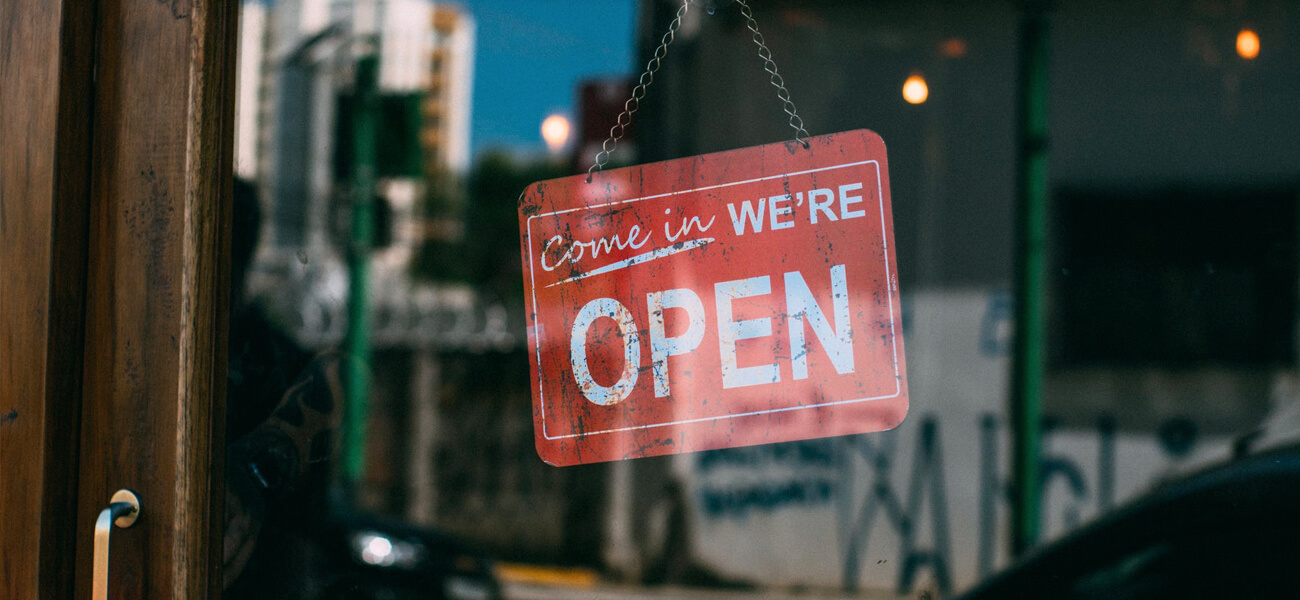 While our hardworking health professionals are working to ensure our health and safety, other areas of our community are struggling. We see this struggle especially in small businesses. These companies were developed and funded by individuals with a dream and it feels like these dreams are at risk. Many small business owners are adapting the way they carry on with business while remaining safe.

The one thing that we do know for certain, is that in the midst of these dark times, there is hope. That hope is necessary right now for people to find – whether it's through finding joy spending time with your children, taking a moment to practice self-care, or even turning off our screens.

At Calia Stone Boutique, we find hope through our team. All of our team members work to stay positive, and at this point, that is work. We work to support each other during individual uncertainties and to bring lightness and laughter to each other and our customers. Our business embodies the hearty perseverance of many small businesses. It also embodies the incredible positivity and hope of individuals. Our hope for our neighbors is that during this time, they find what brings them joy and hope.
"We asked our team of seven women warriors coming from all different types of careers to the same stone distributor in Chicago. Here are a few words they had to say…"
**I enjoy working for small business because it makes me feel like an important part of the team. When you work for a bigger corporation, you often get lost in the mix of people. Your opinion, ideas or thoughts are often pushed aside. Working for a small business is the complete opposite. Currently, we are a team of 6 amazing women, who each have something unique to offer. Together we create Calia. We all work together to accomplish the same goal; supporting clients and each other throughout the process. I definitely think that these things are what sets Calia apart from other suppliers. Each of us cares about the success of the team and that is evident in how hard we work. We are all willing to go the extra mile for our customers, anytime and every time.
Hailey Cappos
Stone Stylist
I love being a part of every aspect of the company. We all wear many hats, and sometimes our breakthroughs are small, and sometimes they push us further than we imagined. It's amazing to celebrate wins and learn from challenges on such an intimate scale of only 7 women.
Shannon Steele
Midwest Outside Sales Rep
Workplace environment and culture plays a pivotal role in a company's success. I am very proud to work with such a positive and supportive group of driven women! All of us encourage and challenge each other to be the best we can be. We all work hard and strive for a common goal together. The same is evident in our work, providing our clients individualized selection meetings and attention to detail. We at Calia take your vision and turn it into reality!
Kaitlyn O'Kane
Showroom Manager
Culture of a small business, the way we treat clients and there clients, we hold everyone on highest regard. Grateful for everything.
Anna Kozak
Stone Stylist
Freedom. Freedom for creativity, to speak ideas openly, to have a voice, to be exactly who you want to be in a business. Having a team and leadership that gives you the tools to be the best you can be no matter what. Honestly, who wouldn't want to have a career where you develop relationships with your market but also your team.
Meghan Sargent
Midwest/Naples Outside Sales Representative
Small businesses are not for everyone, they are for the bravest, the persistent, and the chance to achieve the world." There is no safety net, no money tree, there are small goals, fun achievements and a no limit mentality. & When you buy from a small business an actual person does A LITTLE HAPPY DANCE"
Kristin Schloemer
Owner
Currently, we are uncertain as a country, we are worried for health and economy, but we are always strong. As a whole. Right now you see enormous strength in hospitals, communities, countries. Our human instinct to help is in overdrive. Everything that's happening in the world right now, we may not have control over. The only thing we can control is our reaction.